C296
Jump to navigation
Jump to search
Overview
C296 is a 10mm thickness aluminum alloy heatsink special designed for raspberry pi zero 2 w, it is also compatible with raspberry pi zero w by using thermal pads of different thicknesses (1-1.3mm is ok, better to use 1.3mm).
This radiator adopts a U-shaped groove design to increase the contact area with air, thereby speed up heat dissipation of raspberry pi zero 2 w. And embedded installation design allows user for better DIY extension.
C296 also compatible to use with M200 and its matching aluminum case.
Features
10mm thickness embedded Aluminum Heatsink Compatible with Raspberry Pi Zero 2 W / Raspberry pi zero w
U-shaped groove design to speed up heat dissipation
Heatsink dimensions: 64x29x10 mm / 2.51x1.14x0.39 inch
Net weight: 18g/0.04lb
Installation Video
How to use Copper Heatsink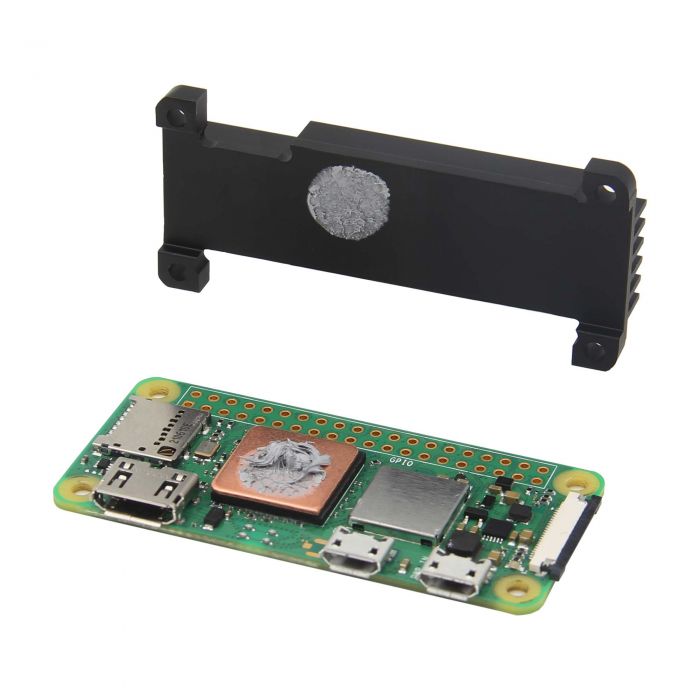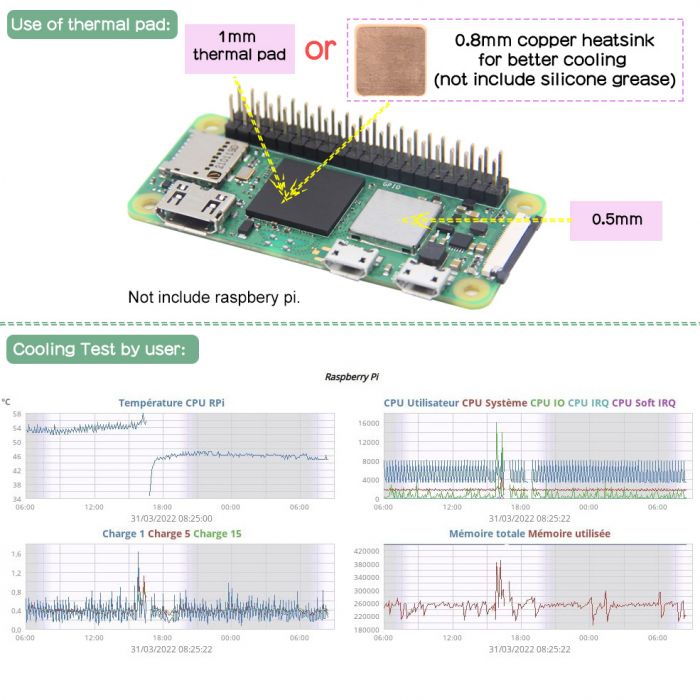 Packing List
1 * 10mm thickness aluminum alloy heatsink (C296)
4 * PM2.5*8 screws
4 * M2.5 nuts (Black)
2 * 6W Thermal Pads (dimensions: 15*30mm, 1mm and 0.5mm thickness)
1mm thermal pad is for CPU part, and 0.5mm thermal pad is for wifi part
FAQ