Wifi Switch with Waterproof Sensor
Jump to navigation
Jump to search
Overview

Temperature and Humidity Wifi Switch
This WIFI switch have 2 wide voltage input voltage, AC/DC 85V-220V and 7V~32V; output the switch signal to control your device , it can control the range of temperature and humidity, to achieve the automatic control of your home appliance,and monitoring the temperature and humidity.
Features
Temperature control
Jog, self-locking dual mode
Share function
Timing function
Time delay function
Phone APP automatic or manual mode control
Phone APP automatic mode: controll by setting the maximum temperature and minimum temperature
Application scene
Electric Fireplace;electric heater;carbon crystal heating;electric warming fan;electrical oil heater;greenhouse;etc.
Temperature Sensor Specifications
Waterproof temperature probe
Use high quality stainless steel capsulation - moistureproof, preventing rust
Each detector has been rigid tested
3.0V-5.5V power supply
Temperature sensing range from -55℃ to 125℃
APP Downlaod
Or please scan the QRCode with your mobile phone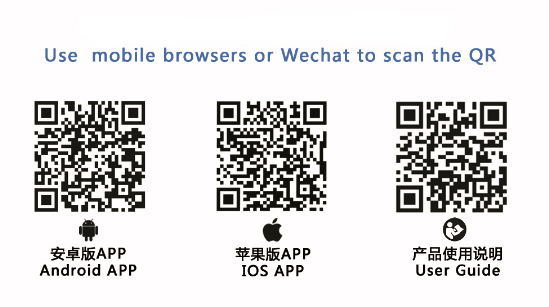 Operation Guide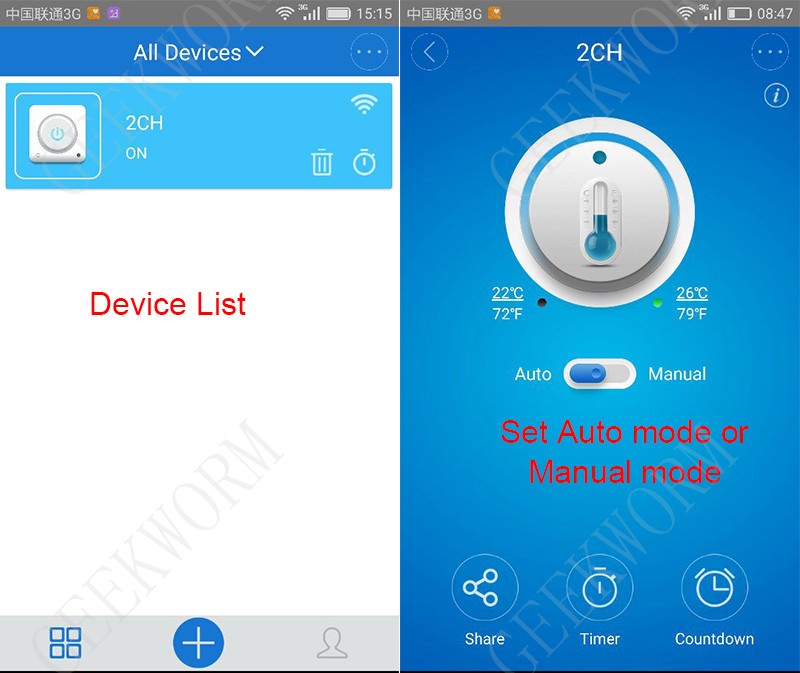 This is APP control interface for you to set Auto mode or Manual mode.