Temperature and Humidity Wifi Switch
Jump to navigation
Jump to search
Overview
This WIFI switch have 2 wide voltage input voltage, AC/DC 85V-220V and 7V~32V; output the switch signal to control your device , it can control the range of temperature and humidity, to achieve the automatic control of your home appliance,and monitoring the temperature and humidity.
Features
Input: AC/DC 85V-220V or 7V~32V;
Constant temperature and humidity control
Jog, self-locking dual mode
Share function
Timing function
Time delay function
Phone APP automatic or manual mode control
Phone APP automatic mode: controll by setting the maximum temperature and minimum temperature
PS: what's Jog mode?
what's self0locking mode?
APP Downlaod
Or please scan the QRCode with your mobile phone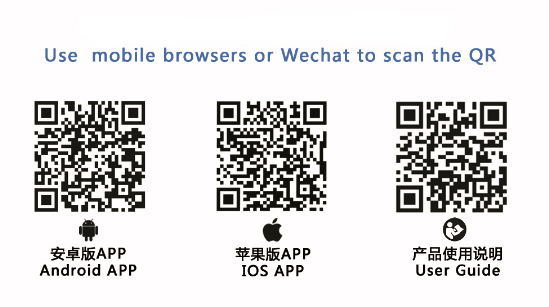 Application scene
Electric Fireplace
electric heater
carbon crystal heating
electric warming fan
electrical oil heater
greenhouse etc.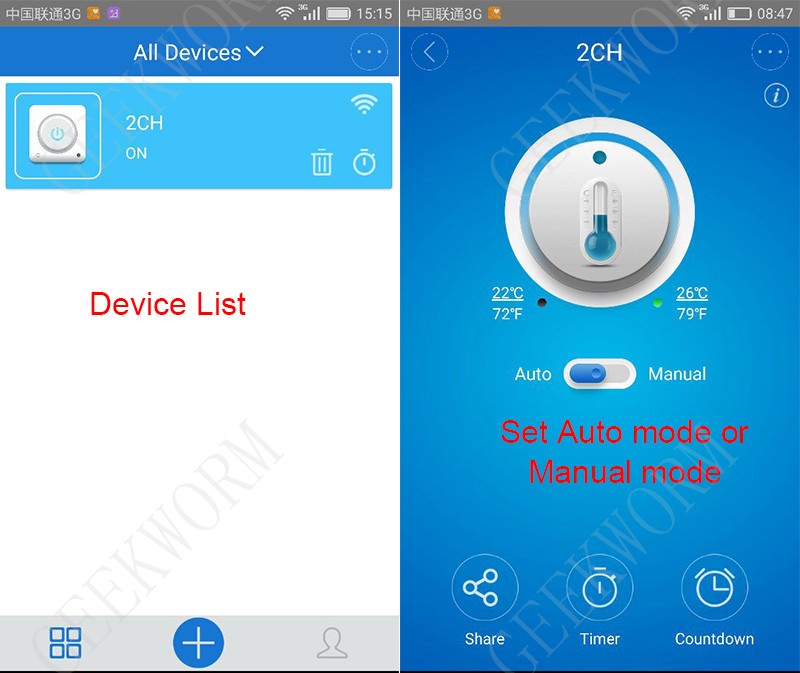 This is APP control interface for you to set Auto mode or Manual mode.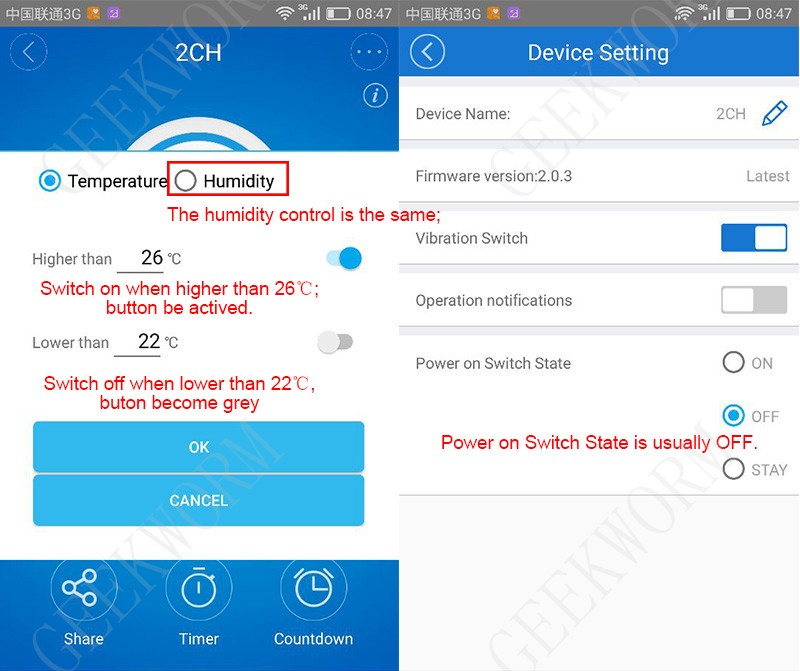 Enter this interface you can set the temperature and humidity.
Lower than 22℃ Button grey means when temperature is lower than 22℃, the switch controller will stop working.
Higher than 26℃ Button blue means when temperature is higher than 26℃, the switch controller will start working.
The humidity control is the same principle as above.
You can comtrol the temperature and humidity as you wish, very convenient.
[Device Setting]
Enter this interface you can control the Power on Switch State, usually we keep it "OFF".
Temperature and Humidity Sensor Specifications
Measurement range:
Temperature: -40 - +80℃
Humidity: 0 - 99.9%RH
Accuracy(in 25℃):
Temperature: ±0.5℃
Humidity: ±3%RH (10...90%RH)
Sensor Specification
Temperature: resistive transducer
Humidity: capacitive transducer
Working temperature range: -40 - +80℃
Plower supply: DC 3.1V-5.5V
Output: digital (1 wire)
Case material: ABS
Weight: 14g