7V to 32V-4 Jog Switch
Jump to navigation
Jump to search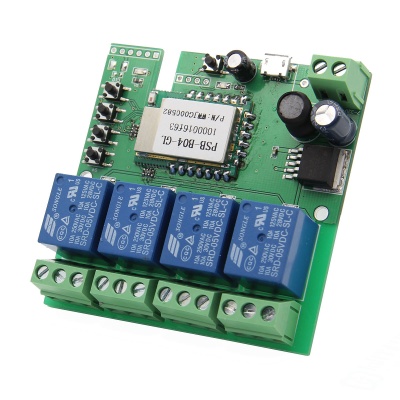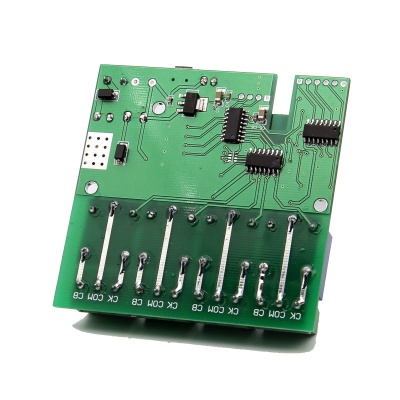 Overview
Two working voltage:
Features:
Two working voltage: USB 5V and DC 7V ~ 32V;
With signal instruction light and relay pull-on instruction light
Power < 1W, and quiescent current:80mA
Cutover current< 10A , Cutover voltage< 250V
10A Relay Model
The life of Relay Model is more than 1,000,000
Insulation resistance: 100M
Maximum pull-on time: 15mS
Maximum release time: 5mS
Working Temperature: -40 to 70 degree
Working Humidity: 40% to 80% RH
Function:
Default inching Function: Press the open relay by mobile phone, then cut off the pull-on imediately(default one second), it has the timing-share function at the same time.
Self-locking when press the inching and locking button with the light on. Press open relay to pull-on, press close relay to cut off.


5V-4 Jog Switch 5V-1 Jog Switch