5V-4 Jog Switch
Jump to navigation
Jump to search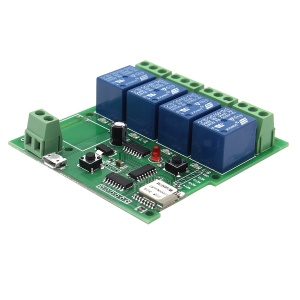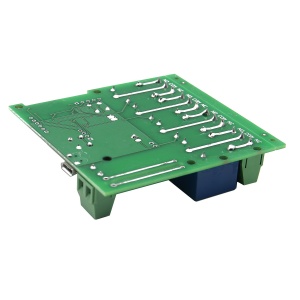 Video
Application & Wires Connection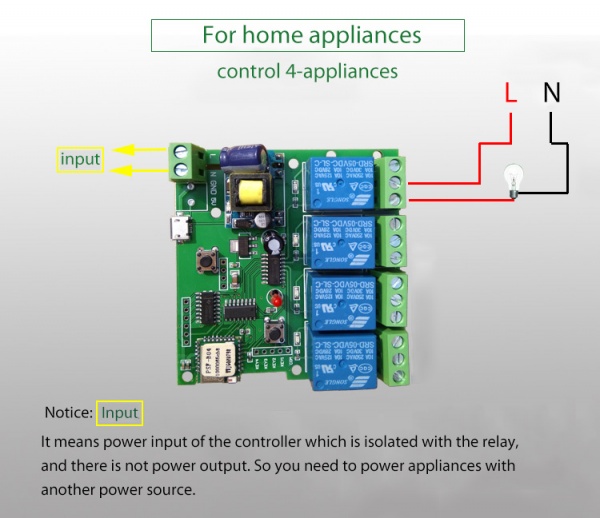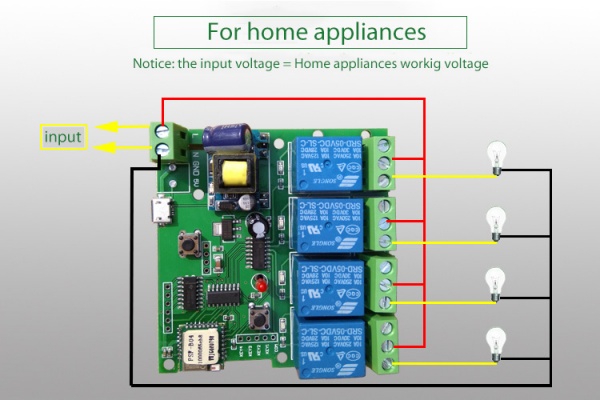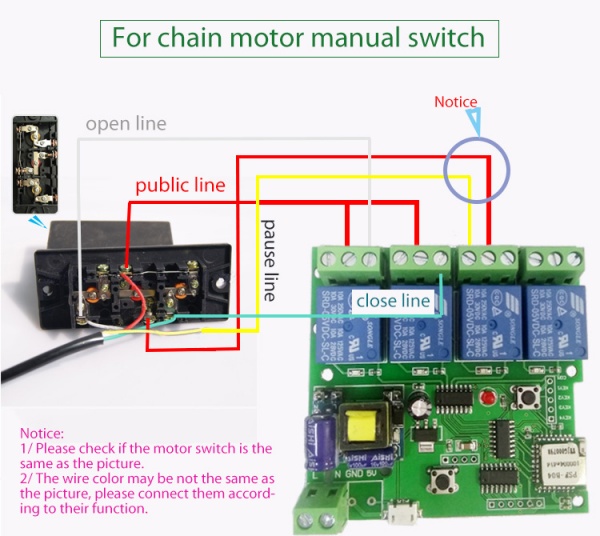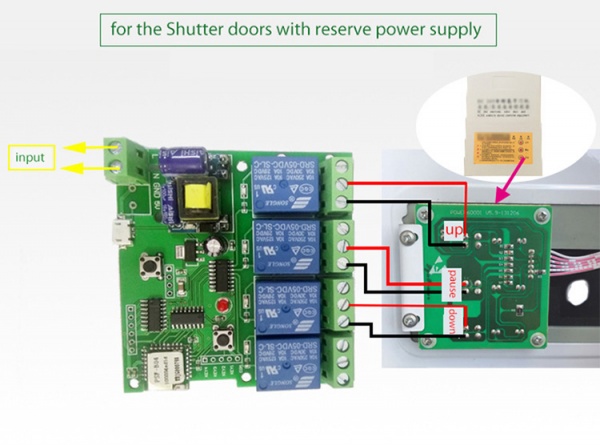 APP Download and User Guide
Please refer to Ewelink app download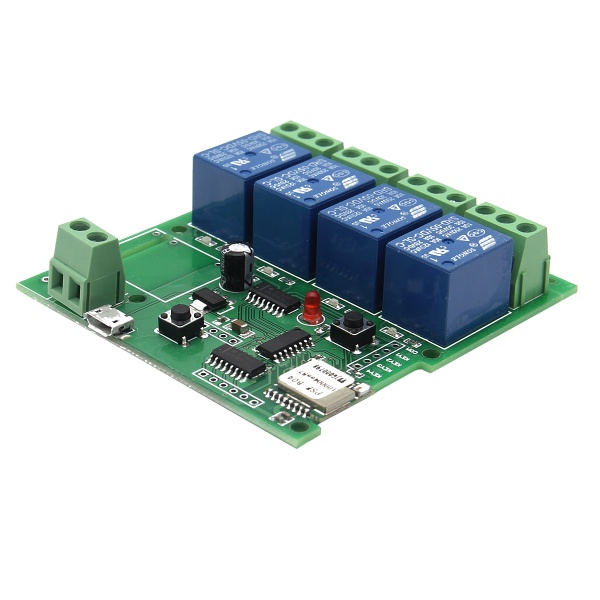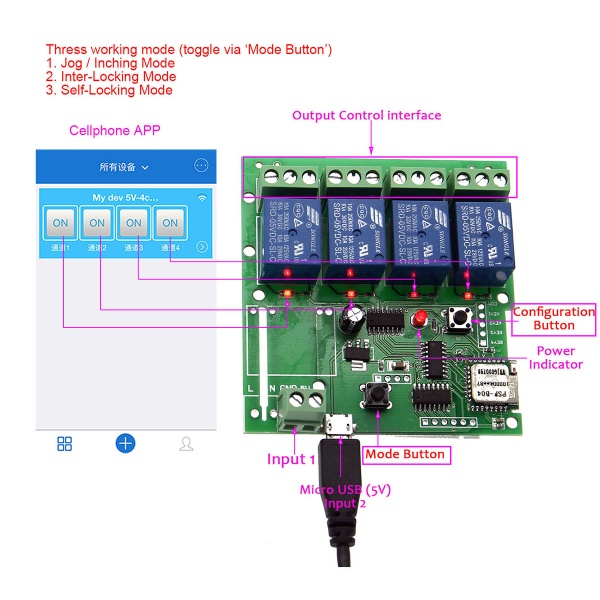 How to weld 433MHz receive board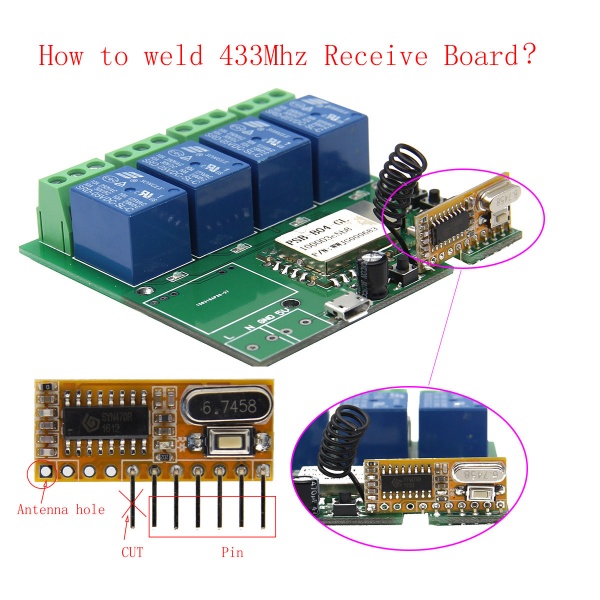 How to pair the receive board and remote control?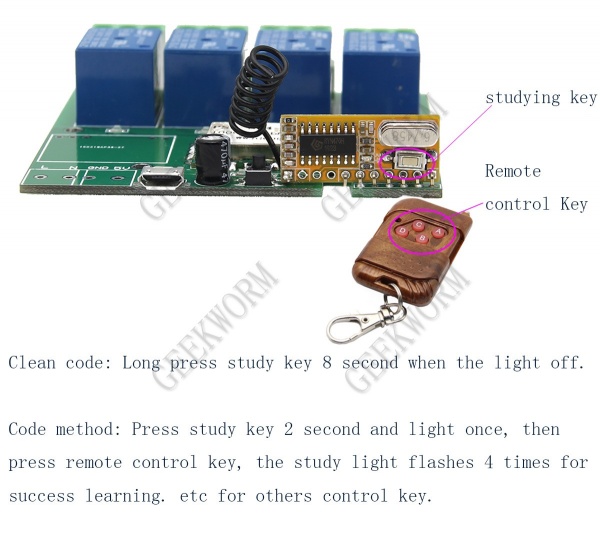 FAQ
Question 1: How many version of Working Voltage for the WIKI Switch Controller?
There are 3 version(Input Voltage):
DC 5V (Micro USB or Terminal)
DC 5V/7-32V(Wide voltage, Micro USB is only 5V, Terminal: 7~32V)
55V-250V(Wide voltage,Micro USB is only 5V, Terminal: 7~32V)

Question 2: After the device is configured, it appears offline, how to solve this problem?
1/ Please check abouth the password(Router/WIFI) is right or not When configuring;
2/ Ture of your device power, then power on and try again.

Question 3: Can I Use the 4G newwork to control the switch controller?
Yes,you can. You can control your smart switch when your cellphone are online.
PS: For configuration at the first time(Paring switch controller and cellphone), your smart swith and cellphone must use the same wifi network.
After that, you can use 2G/3G/4G network,wifi, or other Wlan to log in your app to control the switch.
Question 4: What is the maximum distance can i control the swith?
When you devices are configured with the wifi switch controller by your wifi network, you can log in your app by Wifi, 2G/3G/4G network, or other WLAN to control you devices anytime and anywhere, even you are out of your country!