X830 V2.0
Jump to navigation
Jump to search
Overview
Please refer to here for previous X830 V1.1;(Out of stock)
We are very happy to released the newest X830 V2.0 3.5" SATA HDD expansion board before the 2019 Chinese New Year holiday. The new V2.0 version has some important updation & improvements based on customer feedback, the most important of them are as following: Added safe shutdown function, supports USB booting from your HDD, the power supply is used with commonly DC 12V power supply; add on-board screw holes for large-capacity hard disk and so on.
For the X830 matching metal case, we also made some optimization:
1/ Used a more powerful and bigger fan, at the same time, it is mute when working and looks nice;
2/ For the installation of the 4PIN adapter board, we have to increase the height of the box by about 10mm;
Attention:
The X830 V2.0 board uses the more commonly used DC 12V 2A power adapter, other voltage input is not recommended and it will cause some unexpected damage to the HDD,X830 board, and raspberry pi.BE CAREFUL!
Note:This X830 V2.0 board also can be used with ROCK64 board, but do not support safe shutdown function on ROCK64 board.
For some other features, you can still refer to the X830 V1.1 version of WIKI.

What do you need to use the newest X830 V2.0 version expansion board?
A Raspberry Pi board(Pi 3B+, 3B, 2B, B+)
A 12V DC, 3A Power Supply
A 3.5 inch SATA hard disk drive(HDD)
A X830 match Metal Case (optional)
Updated Features (New X830 V2.0)
Support safe shutdown function only for Raspberry Pi(please refer to the following or github for installation script);
Use the more commonly used DC 12V power adapter;
Added screw hole position for large capacity hard disk (feedback from customer);
Using a new driver chip, support for installing the system and booting on the hard disk
Remove the jumper cap in V1.1 version;
Packing List
1 x X830 V2.0 board
1 x USB connector
1 x 4Pin cable with adapter
1 x USB 3.0 cable(about 60cm)
1 x installation screw pack
Matching metal casing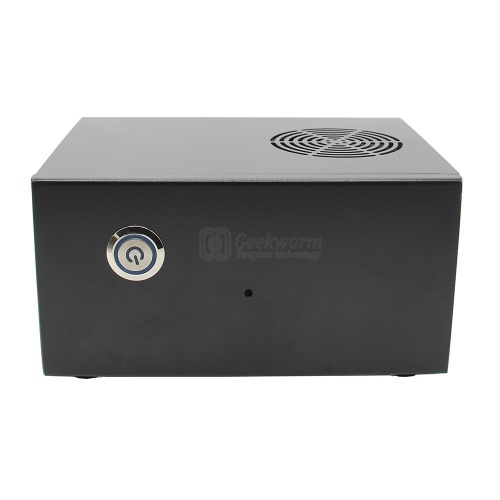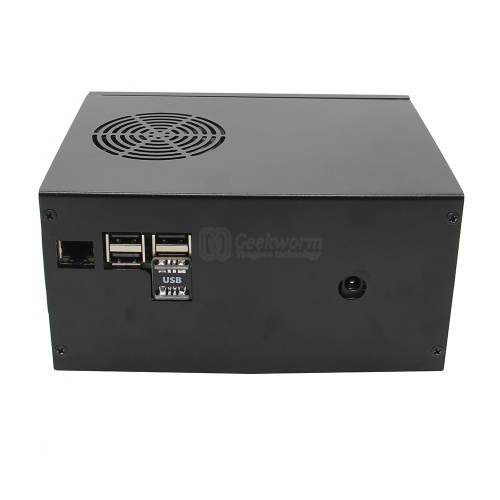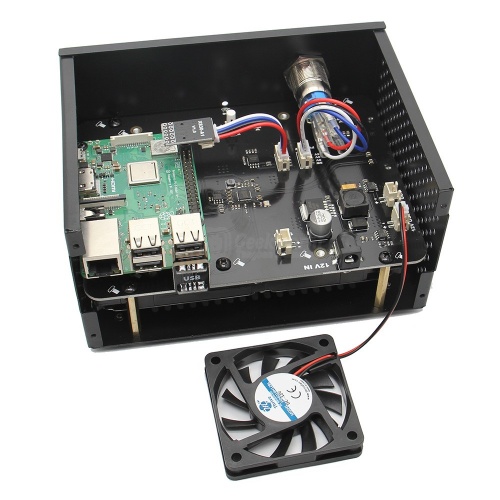 X830 V2.0 Metal Case Installation

Power Supply(Optional)
X830 V2.0 requires DC 12V 3A power adapter, please DON'T use a power adapter of other voltage values, otherwise it may damage your hard disk and motherboard; this is very important!!!
Power Supply-A :
Document
x830-v2
This is the safe shutdown script for x830 v2 (not fot x830 v1.1)

NOTE:

We test this shell script base official Raspbian '2018-11-13-raspbian-stretch.img' version;

How to use?

step 1: 
wget https://raw.githubusercontent.com/geekworm-com/x830-v2/master/x830-v2.sh
or 
wget http://www.raspberrypiwiki.com/download/x830-v2/x830-v2.sh

sudo chmod +x x830-v2.sh

sudo bash x830-v2.sh

step 2: printf "%s\n" "alias x830pwr='sudo x830pwr.sh'" >> ~/.bashrc

step 3: sudo reboot

Chinese User Manual:File:X830-V2.0Guide-CN.pdf