X150
Jump to navigation
Jump to search
Overview
This is a 9-port USB hub to solves the problem of insufficient USB port on the Raspberry Pi, and can be well assembled with the Raspberry Pi. At the same time, it provides two ways to power the Raspberry Pi.
Features
9-port USB 2.0 High Speed hub for Raspberry Pi
Adopts Multiple Transaction Translator (MTT) architecture to explore the maximum possible throughput
Max total transmission speed up to 480 MBps
Fully compliant with Universal Serial Bus Specification Revision 2.0 (USB 2.0)
Green LED indicators for downstream port status
Power the Raspberry Pi via JST

XH2.54 connector

or

USB port

Can be firmly attached under Raspberry Pi
Self-Powered / bus-Powered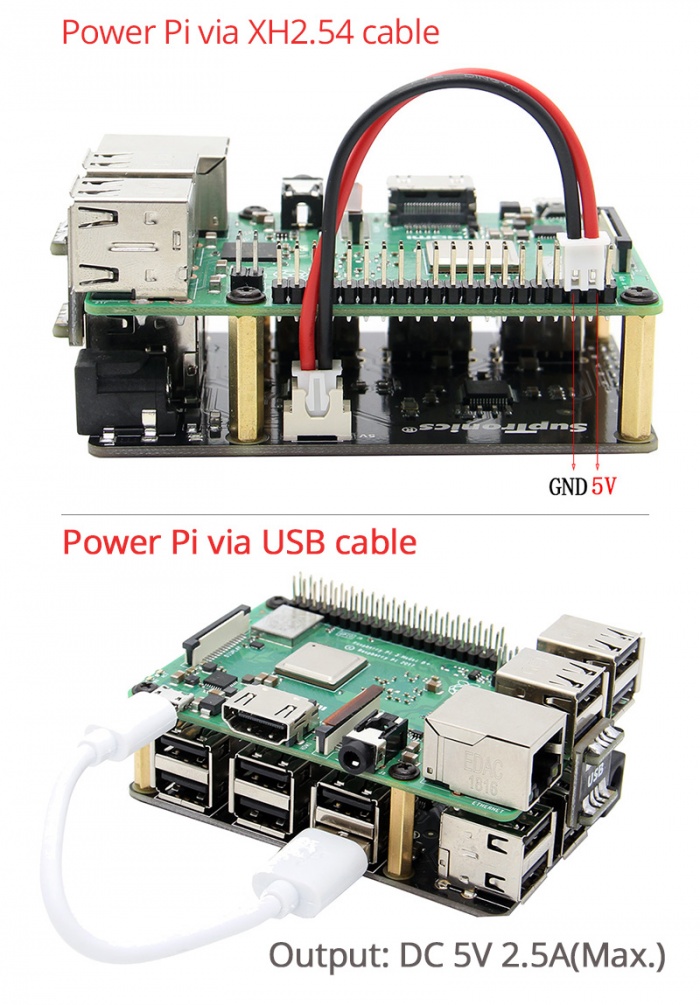 Packing List
1 x X150 Board
1 x Usb connector
1 x USB 2.0 cable
1 x 2P Power cable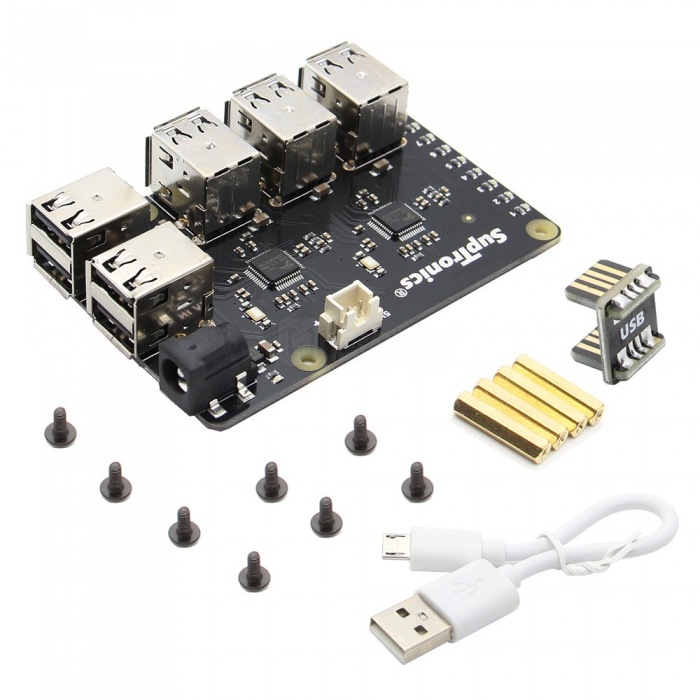 User Manual
For hardware installation, please refer to X150 hardware installation guide.
FAQ
1.Can you mount this X150 with the X850 msata extension board to use together?
Answer: Yes, it is ok to use X150 USB HUB with X850 v3.0 mSATA board, but you need to mount X150 board under Raspberry Pi, then mount the X850 board above the Raspberry Pi board like in the below photo.
Please note that you need to add extra 4pcs M2.5x20+6 Spacers to install the X150 USB HUB + X850 V3.0 mSATA board kit.
And you need to power the kit from the X150 DC 5V power input jack.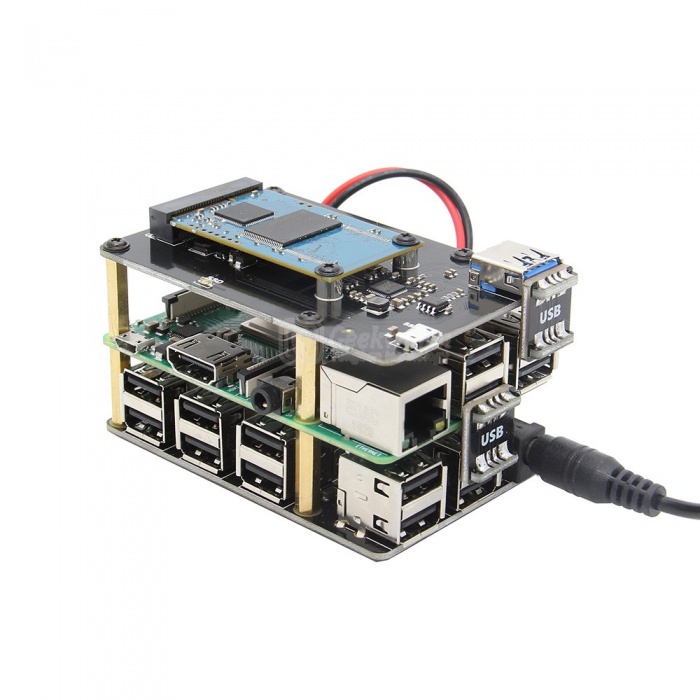 2. Can you mount X150 with X735 power management board to use together?
Answer: Yes, it is ok to X150 and X735 together. You can power the X150 via XH connector from the 5V output of X735 power board. Then power the whole kit from X735 not X150 or Raspberry Pi 3.