Raspberry pi 0.91 inch OLED Module SKU:385011
Jump to navigation
Jump to search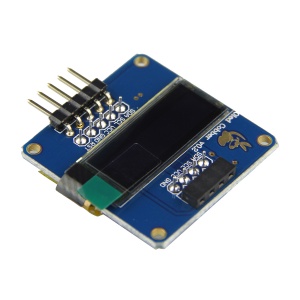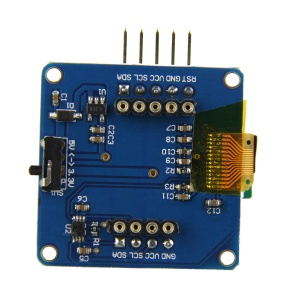 Instruction
Stacking 0.91" OLED Module for Raspberry Pi / Arduino / Banana PI / PCDuino (128 x 32). 0.91 inches 128x32-resolution OLED display, high-speed, low-power, programmable and flexible configuration and so on.
Features
Support 3.3V/5V two kinds of power supply (toggle via switch).
Data input/output via the I2C bus, compatible with 3.3V/5V level (toggle via switch).
Resolution: 128x32.
Can be used independently, can also be used with our Cascading and Overlapping Multi-Function Sensor Expansion Board(sku. 357254)
Compatible with raspberry pie(Raspberry pi 2 Model B / B+ / B / A+), banana pie, cubieboard, pcduino, Arduino etc.
 How to use OLED display module
 How to connect
 How to check if connect to I2C device

Packing List
Application
Stacking 0.91" OLED Module can used with board Cascading and Overlapping Base Board SKU:357254