Orange Pi Plus 2E
Jump to navigation
Jump to search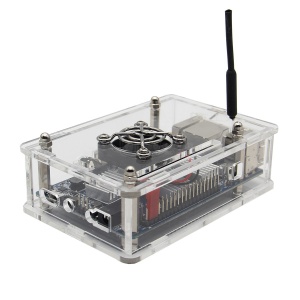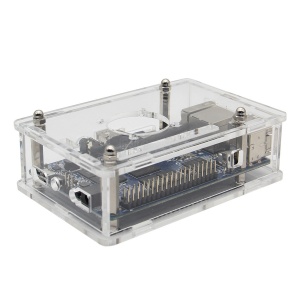 Overview
Orange Pi Plus 2E
Acrylic Case
Overviews: It is a perfect case & cooling fan kit for Orange Pi Plus 2E, it only needs four screws to install your Orange Pi Plus 2E in the transparent case.
Every piece of cases has double-sided protective film, please take them off before installation.
Notice: Not include Orange Pi Plus 2E board.
Installation Guide:
Step1: Install the cooling fan onto the top shell.
Step2: Mount the bottom shell to the Orange Pi Plus 2E.
Step3: Plug the power cable onto the GPIO port (follow instructions on Picture)
Step4: Install the two side shells,then istall the front shell with network and USB openning
Step5: Install the top shell with colling fan.
Step6: Install the last shell, then you make it work as the picture below.