NodeMCU-32S
Jump to navigation
Jump to search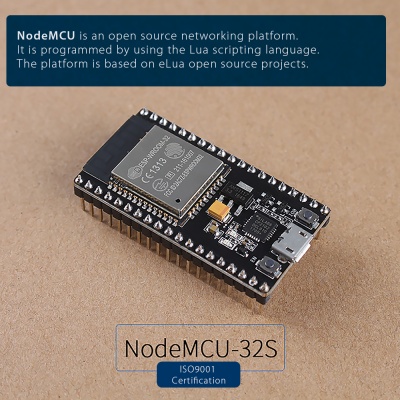 About NodeMCU
NodeMCU is an open source networking platform. It is programmed by using the Lua scripting language. The platform is based on eLua open source projects.
Overviews
NodeMCU-32S is based on the ESP-32S module. The platform uses a lot of open source projects, such as lua-cjson, spiffs.
NodeMCU-32S contains firmware that can run on ESP32 Wi-Fi SoC chips, and hardware based on ESP-32S modules. ESP32 is the WiFi + Bluetooth chip developed by Shanghai Espressif, which aims to provide access network for embedded products.
NodeMCU-32S is the core development board based on ESP-32S module. The development board continues the NodeMCU 1.0 classic design, leads to most of the I / O to the two sides of the pin, the developer can connect to the peripherals according to their own needs. When using the breadboard for development and commissioning, both sides of the standard pin can make the operation more simple and convenient.
Features
Features: Open source, interactive, programmable, simple & intelligent, WIFI + Bluetooth hardware
Powerful operating hardware IO as arduino
Using Nodejs similar syntax to write network applications
Ultra-low cost WIFI module
Size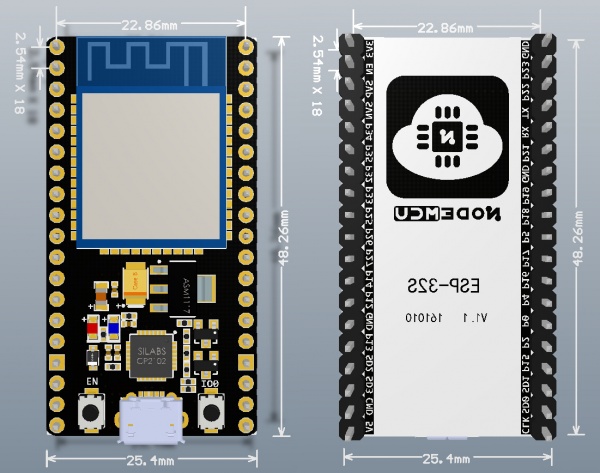 Specification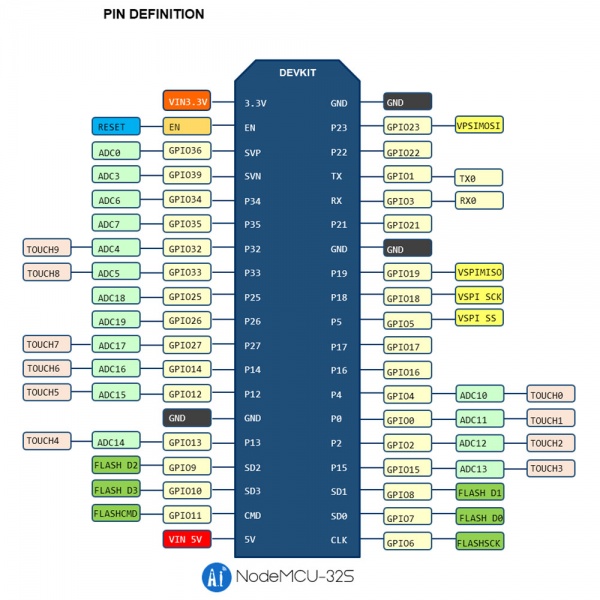 Schematic Diagram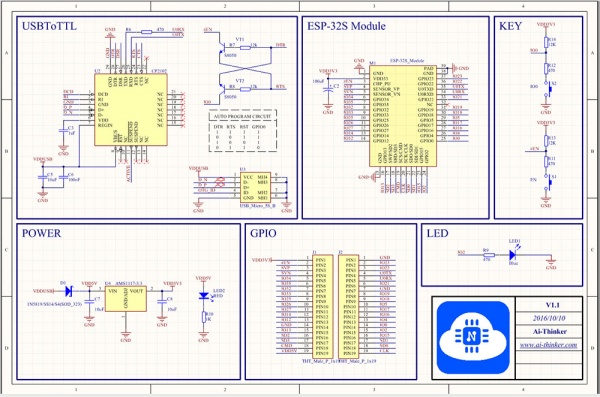 Download