MPR121 Capacitive Touch Sensor Module SKU:374406
Jump to navigation
Jump to search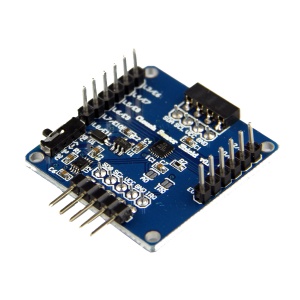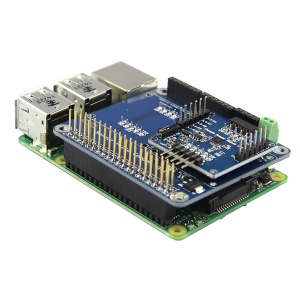 Instruction
MPR121 Capacitive Touch Sensor Module for Raspberry Pi / Arduino / Beaglebone 
It's convenient to using with Cascading and Overlapping Base Board SKU:357254

Features
Touch sensor module adopt I2C interface, Compatible with 3.3V / 3.5V level, suitable for most of development board in the market;
Using MPR121 touching control chip, support 12 touch points, and 8 points can configure LED driver;
Support Raspberry Pi and Arduino two voltage power supply modes;
Widely used, for example, as a computer peripherals, using in MP3 player, remote control etc.
It's convenient to using with sku.357254.
Provide some example programs for Raspberry Pi. Works great with Raspberry Pi Model A+ or B+.
Features
Interface: I2C Working voltage: 3.3V or 5V
Packing List
Reference Guide
File:Mpr121-capacitive-touch-sensor-on-raspberry-pi-and-beaglebone-black.pdf
About Raspberry Pi, please refer to here.