How to backup raspberry pi sd card
Jump to navigation
Jump to search
1. Download Win32DiskImager from: https://sourceforge.net/projects/win32diskimager/ & then install it.
2. Power off the raspberry Pi board, then remove your SD card from the Raspberry Pi board
3. Insert the SD card into your USB card reader, then connect the card reader to your windows pc computer
4. Run Win32DiskImager.exe, then follow the diagram (Or you can google the usage of Win32DiskImager.exe)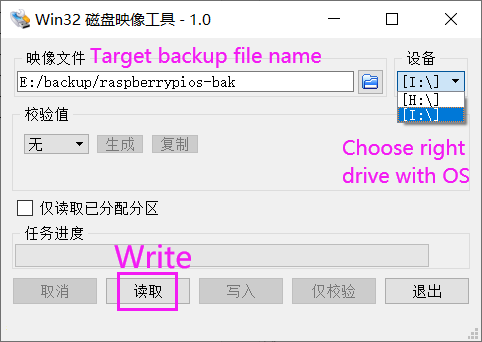 Thus you can get the backup image file of your micro sd, then zip it and upload to your google drive or other share network disk.

Or you can refer to https://linuxhint.com/back-up-raspberry-pi-sd-card/