Geekworm N100-V9 User Manual
Jump to navigation
Jump to search
Geekworm®N100-V9 User Manual
The N100-v9 case is compatible with both Jetson Nano A02 and B01 version now.
1. Check which version of JETSON NANO you are using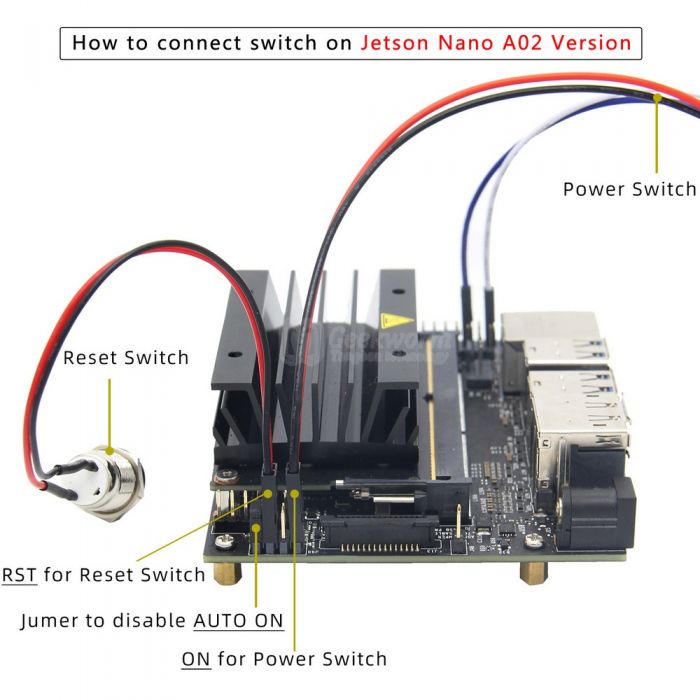 Support: support@geekworm.com.
'2. How to connect?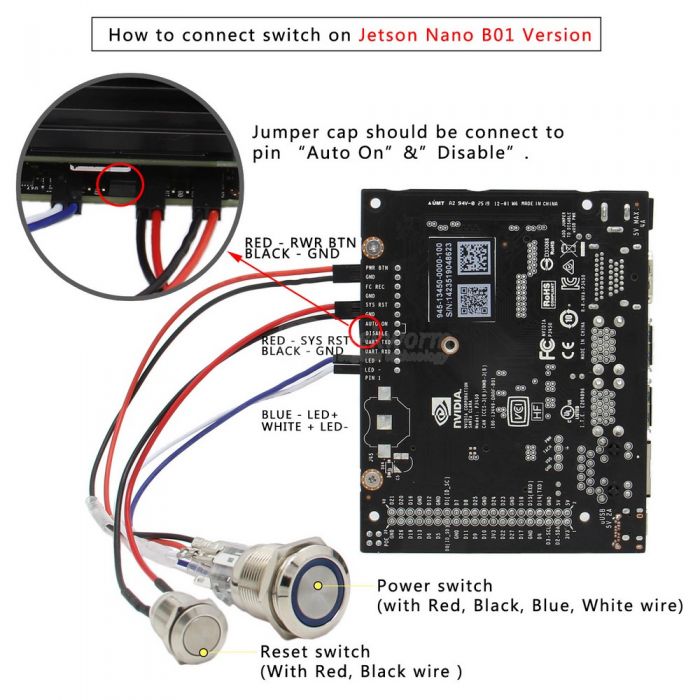 Supplement for Rev A02:
The blue wire =>3.3V pin at J41; White wire => GND pin at J41

3. About cooling fan
The case is reserve 22mm high fan installation height , it is recommend to use Noctua NF-A4x20 5V PWM fan, we prepare 4 pcs PM2.5*22 screws and 4 pcs M2.5 nuts and 4 pcs gaskets to install this fan. You need to use the ABS tweezers when you install this fan.
4. About camera bracket (NEW)
We provide a new camera bracket to setup the camera although you can also mount the camera on the rear panel of the case. Since we don't know the camera you are using, so this bracket hole is only compatible with the size of the Raspberry Pi official camera. You are free to choose where the camera bracket is installed.
5. FAQ: