Arduino JoyStick Game Joystick Module
Jump to navigation
Jump to search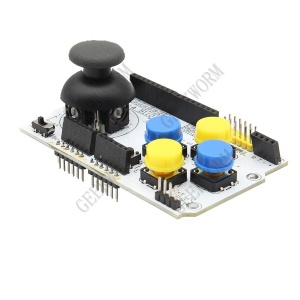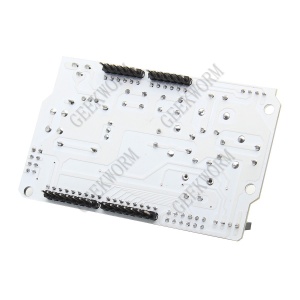 Overview
Joysitck shield v2.1 adds the nRF24L01 RF interface and Nokia 5110 LCD interface, convenient for secondary development of the game.
The RF module is stable, Support 1 to 6 play in maximum, developers can play freely.
Wide platform of Nokia 5110 LCD and strong database, we provide enhanced Nokia 5110 display libraries, including bitmap, draw points, lines, circles, flip etc.
Features
Joystick shield has 1 PS2 with cross-rocker button
4 round buttons and 2 small buttons
Provide the joystick and input expansion among buttons for Arduino
Load Switch can exchange between 3.3V and 5V, compatible with 3.3V SCM platform, such as STM32.
Notice:
The Nokia5110 LCD expansion board do not support the development of official version. It is a improvement of the official version. 3.3V switch provides maximum current of 800mA, while official version only has 50mA.
Packing List
Document
File:EF JoyStick GreedyFreaks.zip