433MHz Receiver
Jump to navigation
Jump to search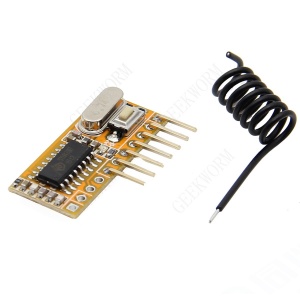 Overview
This receive module is a DIY product pack, it can be used with your Wifi smart switch, and perfect for your smart home ideas!
Receiver Features
Receiver sensitivity: -110dBm;
Operating frequency: 315MHz; 433.92MHz; 330MHz; 390MHz; 418MHz
Power supply input range: 3.3V-5.5V;
Low power cosumption 5.0V@ 433.92MHz, 3.8-4.1mA; 5.0V@ 315MHz, 2.5-2.8mA; Manchester Encoding could last the transmited speed to 2.4K.
Pin Description: From left to right ANT, GND, LED, SW, VT, D0, D1, D2, D3, VDD, GND
Working temperature range: -30 to 85
Good local oscillator radiation suppression, receiver module could be worked in groups without any affect
How to weld 433MHz receive board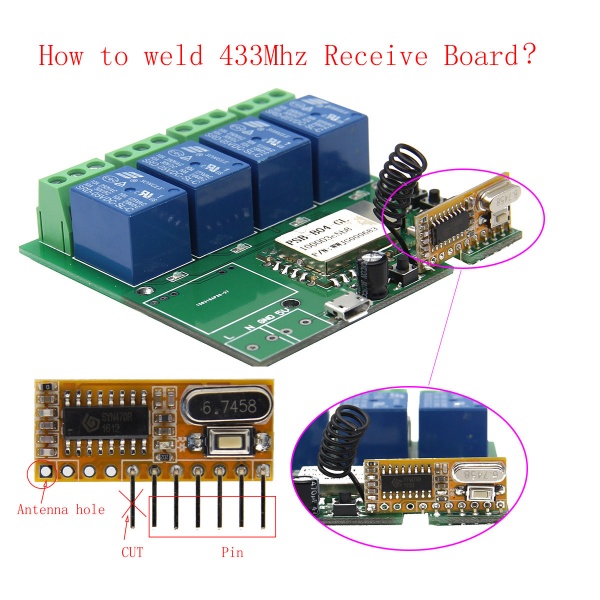 How to pair the receive board and remote control?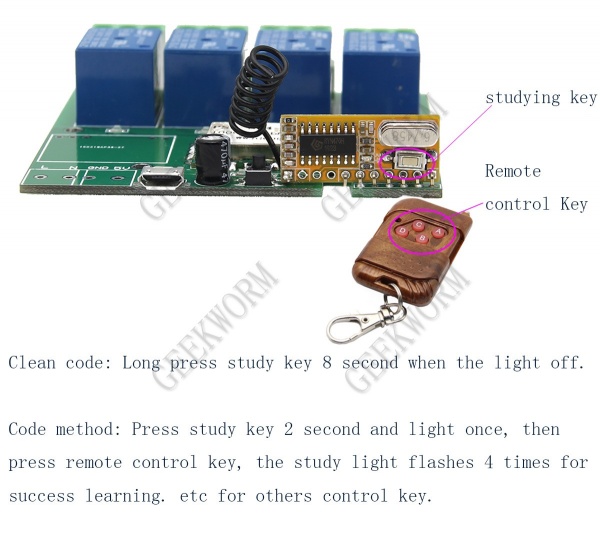 Applications
car door remote control switch (RKE);
remote control door opener;
wireless security alarm;
Remote curtains;
wireless industrial controller;
wireless data transmission.