10.1 inch LCD (2560x1600)
Jump to navigation
Jump to search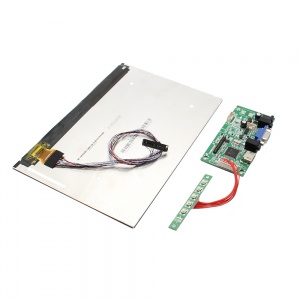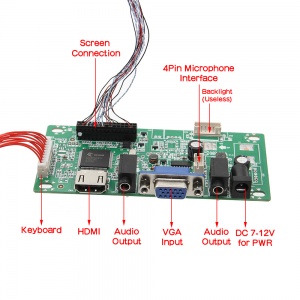 DESCRIPTION
LR1012K01 is a color active matrix TFT (Thin Film Transistor) liquid crystal display (LCD) that uses amorphous silicon TFT as switching devices. This model is composed of a TFT LCD panel, a driver circuit and a backlight unit. The resolution of a 10.1" contains 2560 x 1600 and can display up to 16,194,277 colors. 6 O'clockdirection is the optimum viewing angle.
FEATURES
- High contrast ratio, Ultra wide viewing angle
- WQ (2560 x 1600) resolution
- Low power consumption
- LED Back Light with internal LED Driver
- With OBD menu, support multi languge menu.
- eDP(V1.1) Input Interface
Power Supply
Wide voltage input, DC 7V-12V, Max. 2A
Application
- Raspberry Pi 3 Model B+\ 3B \ 2B \ B+
- Orange Pi Series
- Beaglebone Black Series
- Desktop Computer
- Tablet PC
Specification
- Display area: 216.576mm(H) X 135.36mm(V) (10.05"diagonal)
- Driver element: a-Si TFT active matrix
- Display colors: 16,194,277(6bit+FRC)
- Resolution: 2560 * 1600 (16:10)
- Pixel arrangement: RGBW vertical stripe
- Pixel pitch: 0.0423mm(H) x 0.0846mm(V) (TYP.)
- Display Mode: Normally black (PLS mode)
- Surface treatment: 2H (Glare)
Packing List
1 x 10.1 Inch Full HD Screen
1 x Drive Board
1 x Keyboard Board
Document