PSU60
Jump to navigation
Jump to search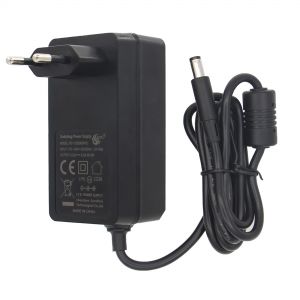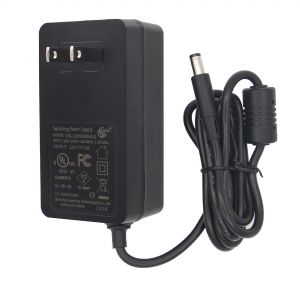 Overview
This is Geekworm 60W 12V max. 5A power adapter with DC5521 connection, it is high quality CE certified and UL Listed power supply.
It compatible well with expansion boards like Geekworm X735 V3.0 / X880 / X832 / X885 expansion board.
Features
Input: 100-240V 50 / 60Hz 1.2A Max.
Output: 12V Max.5A 60W
Cable length: 1.2 m / 47.24 inches
Connection: DC55*21
Net Weight: 200g
Packing List
1x 12V 5A 60W Power Supply(US/EU Plug, cable length: 120CM)
User Manual
Warnings
This product should be operated in a well ventilated environment.
The connection of incompatible devices to this power supply may affect compliance, result in damage to the unit, and invalidate the warranty.
Safety Instructions
To avoid malfunction or damage to this product, please observe the following:
Do not expose to water or moisture, or place on a conductive surface while in operation.
Do not expose to heat from any source; this power supply is designed for reliable operation at normal ambient temperatures.
Do not attempt to open or remove the power supply case.
Video
Test video, please refer to: https://youtu.be/YmRxcrT38TE