B100K
Jump to navigation
Jump to search
Overview
This addon board connects to a Raspberry Pi Zero (RPi0) or Zero W (Wireless) via pogo pins to provide a full sized, USB Type-A connector.
You can change Raspberry pi zero or Raspberry pi zero W as a U disk via P4wnP1 P4wnP1 project, and you use it as BadUSB device also.
With this type of setup you can have a portable device to execute Responder or PoisonTap type attacks.
Application
P4wnP1 is a highly customizable USB attack platform, based on a low cost Raspberry Pi Zero or Raspberry Pi Zero W (required for HID backdoor).
Note: Raspberry Pi Zero is not included. Pictures show an RPi0 /w the addon board for reference on look and size.
Packing List
1 x Board (with matching screws pack, Not include Raspberry pi zero)
Board Size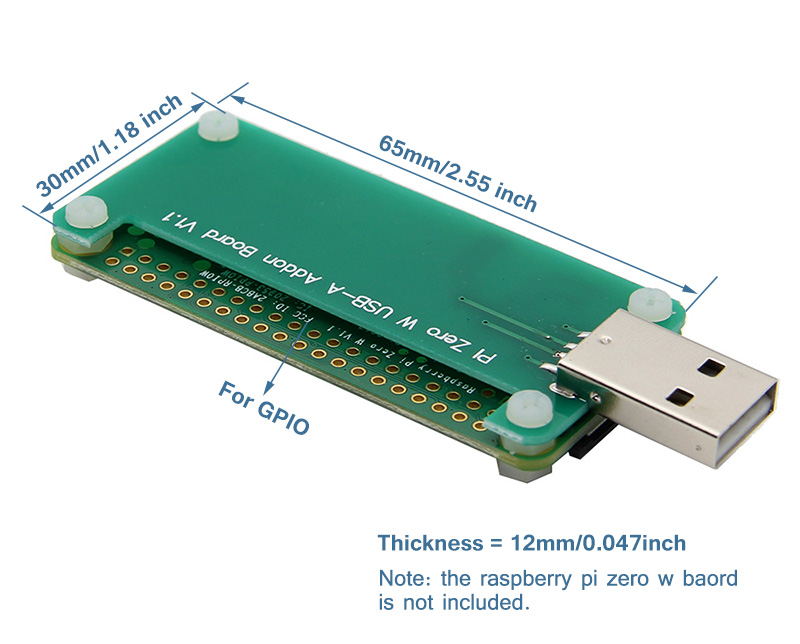 How to install